Dr. rer. nat. Markus Wehland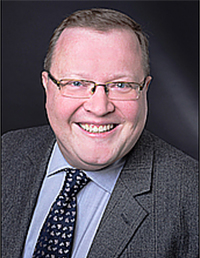 AG-Leiter
Dr. rer. nat. Markus Wehland
Abteilung Mikrogravitation und Translationale Regenerative Medizin (MTRM)
AG Tissue Engineering & Translationale Regenerative Medizin

Universitätsplatz 2, 39106 Magdeburg, G28-010
2023
Begutachteter Zeitschriftenartikel
Begutachteter Zeitschriftenartikel
Begutachteter Zeitschriftenartikel
Begutachteter Zeitschriftenartikel
Begutachteter Zeitschriftenartikel
Begutachteter Zeitschriftenartikel
2022
Begutachteter Zeitschriftenartikel
Begutachteter Zeitschriftenartikel
Begutachteter Zeitschriftenartikel
Begutachteter Zeitschriftenartikel
Begutachteter Zeitschriftenartikel
Begutachteter Zeitschriftenartikel
Begutachteter Zeitschriftenartikel
2021
Begutachteter Zeitschriftenartikel
Begutachteter Zeitschriftenartikel
Begutachteter Zeitschriftenartikel
Begutachteter Zeitschriftenartikel
Begutachteter Zeitschriftenartikel
Begutachteter Zeitschriftenartikel
Begutachteter Zeitschriftenartikel
Begutachteter Zeitschriftenartikel
2020
Begutachteter Zeitschriftenartikel
Begutachteter Zeitschriftenartikel
Begutachteter Zeitschriftenartikel
Begutachteter Zeitschriftenartikel
Begutachteter Zeitschriftenartikel
Begutachteter Zeitschriftenartikel
Begutachteter Zeitschriftenartikel
Begutachteter Zeitschriftenartikel
Begutachteter Zeitschriftenartikel
Begutachteter Zeitschriftenartikel
Begutachteter Zeitschriftenartikel
Begutachteter Zeitschriftenartikel
Begutachteter Zeitschriftenartikel
Begutachteter Zeitschriftenartikel
Begutachteter Zeitschriftenartikel
Begutachteter Zeitschriftenartikel
2019
Abstract
Abstract
Abstract
Begutachteter Zeitschriftenartikel
Begutachteter Zeitschriftenartikel
Begutachteter Zeitschriftenartikel
Begutachteter Zeitschriftenartikel
Begutachteter Zeitschriftenartikel
Begutachteter Zeitschriftenartikel
Begutachteter Zeitschriftenartikel
Begutachteter Zeitschriftenartikel
Begutachteter Zeitschriftenartikel
Begutachteter Zeitschriftenartikel
Begutachteter Zeitschriftenartikel
Begutachteter Zeitschriftenartikel
Begutachteter Zeitschriftenartikel
Begutachteter Zeitschriftenartikel
2018
Begutachteter Zeitschriftenartikel
Begutachteter Zeitschriftenartikel
Begutachteter Zeitschriftenartikel
Begutachteter Zeitschriftenartikel
Begutachteter Zeitschriftenartikel
Begutachteter Zeitschriftenartikel
Begutachteter Zeitschriftenartikel
Begutachteter Zeitschriftenartikel
Begutachteter Zeitschriftenartikel
Begutachteter Zeitschriftenartikel
Begutachteter Zeitschriftenartikel
Begutachteter Zeitschriftenartikel
2017
Abstract
Buchbeitrag
Begutachteter Zeitschriftenartikel
Begutachteter Zeitschriftenartikel
Begutachteter Zeitschriftenartikel
Begutachteter Zeitschriftenartikel
Begutachteter Zeitschriftenartikel
Begutachteter Zeitschriftenartikel
Begutachteter Zeitschriftenartikel
2016
Begutachteter Zeitschriftenartikel
Begutachteter Zeitschriftenartikel
Begutachteter Zeitschriftenartikel
Begutachteter Zeitschriftenartikel
Begutachteter Zeitschriftenartikel
Begutachteter Zeitschriftenartikel
Begutachteter Zeitschriftenartikel
Begutachteter Zeitschriftenartikel
Begutachteter Zeitschriftenartikel
Begutachteter Zeitschriftenartikel
Begutachteter Zeitschriftenartikel
Begutachteter Zeitschriftenartikel
Begutachteter Zeitschriftenartikel
2015
Begutachteter Zeitschriftenartikel
Begutachteter Zeitschriftenartikel
Begutachteter Zeitschriftenartikel
Begutachteter Zeitschriftenartikel
Begutachteter Zeitschriftenartikel
Begutachteter Zeitschriftenartikel
2014
Begutachteter Zeitschriftenartikel
Begutachteter Zeitschriftenartikel
Begutachteter Zeitschriftenartikel
Begutachteter Zeitschriftenartikel
2013
Begutachteter Zeitschriftenartikel
Begutachteter Zeitschriftenartikel
Begutachteter Zeitschriftenartikel
Begutachteter Zeitschriftenartikel
Begutachteter Zeitschriftenartikel
Begutachteter Zeitschriftenartikel
2012
Originalartikel in begutachteter internationaler Zeitschrift
Originalartikel in begutachteter internationaler Zeitschrift
Originalartikel in begutachteter internationaler Zeitschrift
Originalartikel in begutachteter internationaler Zeitschrift
2011
Originalartikel in begutachteter internationaler Zeitschrift
Aktuelle Projekte
3D Printing of Ultra-fideLity tissues using Space for anti-ageing solutions on Earth - Acronym - PULSE


Laufzeit: 01.04.2023 bis 31.03.2028

Bioprinting in Space is one of the novel promising and perspective research directions in the rapidly emerging field of biofabrication. There are several advantages of bioprinting in Space. First, under the conditions of microgravity, it is possible to bioprint constructs employing more fluidic channels and, thus, more biocompatible bio-inks. Second, microgravity conditions enable 3D bioprinting of tissue and organ constructs of more complex geometries with voids, cavities, and tunnels. Third, a novel scaffold-free, label-free, and nozzle-free technology based on multi-levitation principles can be implemented under the condition of microgravity. The ideal Space bioprinters must be safe, automated, compact, and user friendly. Thus, there are no doubts that systematic exploration of 3D bioprinting in Space will advance biofabrication and bioprinting technology per se. Vice versa 3D bioprinted tissues could be used to study pathophysiological biological phenomena when exposed to microgravity and cosmic radiation that will be useful on Earth to understand ageing conditioning of tissues, and in space for the crew of deep space manned missions. In PULSE, we aim at developing a radical new bioprinting technology based on multiple levitation principles and to use Space as an accelerator of ageing on Earth. As a proof of concept study, we will use this newly developed bioprinting technology to create cardiac 3D in vitro models able to better mimic cardiac physiology compared to organoids. We will use such models to study cardiac ageing and test the efficacy of antiinflammatory/ anti-oxidative drugs with anti-ageing potential.

Künstliche Intelligenz trifft auf die Krebsforschung im Weltraum - als Teil des Verbundvorhaben AIMS (Artificial lntelligence Meets Space) - Acronym - AMCRIS -


Laufzeit: 01.09.2022 bis 31.08.2025

Insgesamt ist unser u¨bergeordnetes Ziel die Ermittlung des Einflusses von µg auf humane
Mammakarzinomzellen mit Fokus auf die Mechanismen des dreidimensionalen Wachstums. Zu dessen Erreichung unterteilt sich das beantragte Forschungsvorhaben in zwei wissenschaftliche und technologische Teilziele:
AMCRIS-AP1: Integration bildanalytischer KI-Verfahren fu¨r die Optimierung der Auswertung von unter s-µg und r-µg aufgenommenen hochauflösenden FLUMIAS Bilddaten. Von der KI-gestu¨tzten Bildanalyse erwarten wir:
1. Identifikation und Tracking von Sphäroiden sowie Identifikation und gesicherte Quantifizierung
intrazellulärer molekularer Strukturen und Organellen
2. Generierung von 3D Sphäroid-Modellen unter Verwendung von FLUMIAS Z-Stack Aufnahmen
3. Eine klare Differenzierung von Präparationsartefakten zu Zell- und Zellcluster-Eigenschaften
AMCRIS-AP2: Projektu¨bergreifende Analyse der unter r- und s-µg gewonnenen RNAseq-Daten unter Einbeziehung von ¨Deep Learning¨ Algorithmen und deren analytische Verknu¨pfung mit generellen und eigenen unter Langzeit-µg ermittelten epigenetischen Daten. Von der KI-gestu¨tzten Datenanalyse erwarten wir:
1. Identifikation von µg-verursachten epigenetischen, transkriptionellen und proteomischen Effekten
2. Differenzierung von µg-verursachten und/oder erkrankungsdiskriminierenden Genklassen
3. Differenzierung von zelltypspezifischen, erkrankungsspezifischen und u¨bergreifenden Effekten.
4. Durch anschließende Interaktionsnetzwerkanalysen erwarten wir eine präzise Abbildung der Signalwege µg-basierter Differenzierung und Veränderung von Tumorzellen.

Durch Kombination der Teilvorhaben AMCRIS-AP1 und AMCRIS-AP2 soll ein physiologisch-biochemisches 3D-Modell der Sphäroid-Bildung als Modell fu¨r die Metastasierung von Tumoren entwickelt werden.
Keine Daten im Forschungsportal hinterlegt.