Prof. Dr. med. Daniela Grimm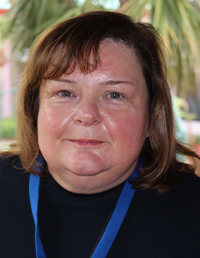 Abteilungsleiterin
Prof. Dr. med. Daniela Grimm
Abteilung Mikrogravitation und Translationale Regenerative Medizin (MTRM)
Professorin, Fachärztin für Innere Medizin und Klinische Pharmakologie

Universitätsplatz 2, 39106 Magdeburg, G28-106
2023
Begutachteter Zeitschriftenartikel
Begutachteter Zeitschriftenartikel
Begutachteter Zeitschriftenartikel
Begutachteter Zeitschriftenartikel
Begutachteter Zeitschriftenartikel
Begutachteter Zeitschriftenartikel
Begutachteter Zeitschriftenartikel
Begutachteter Zeitschriftenartikel
Begutachteter Zeitschriftenartikel
Begutachteter Zeitschriftenartikel
Begutachteter Zeitschriftenartikel
2022
Buchbeitrag
Begutachteter Zeitschriftenartikel
Begutachteter Zeitschriftenartikel
Begutachteter Zeitschriftenartikel
Begutachteter Zeitschriftenartikel
Begutachteter Zeitschriftenartikel
Begutachteter Zeitschriftenartikel
Begutachteter Zeitschriftenartikel
Begutachteter Zeitschriftenartikel
Begutachteter Zeitschriftenartikel
Begutachteter Zeitschriftenartikel
Begutachteter Zeitschriftenartikel
Begutachteter Zeitschriftenartikel
Begutachteter Zeitschriftenartikel
Begutachteter Zeitschriftenartikel
2021
Begutachteter Zeitschriftenartikel
Begutachteter Zeitschriftenartikel
Begutachteter Zeitschriftenartikel
Begutachteter Zeitschriftenartikel
Begutachteter Zeitschriftenartikel
Begutachteter Zeitschriftenartikel
Begutachteter Zeitschriftenartikel
Begutachteter Zeitschriftenartikel
Begutachteter Zeitschriftenartikel
Begutachteter Zeitschriftenartikel
Begutachteter Zeitschriftenartikel
2020
Begutachteter Zeitschriftenartikel
Begutachteter Zeitschriftenartikel
Begutachteter Zeitschriftenartikel
Begutachteter Zeitschriftenartikel
Begutachteter Zeitschriftenartikel
Begutachteter Zeitschriftenartikel
Begutachteter Zeitschriftenartikel
Begutachteter Zeitschriftenartikel
Begutachteter Zeitschriftenartikel
Begutachteter Zeitschriftenartikel
Begutachteter Zeitschriftenartikel
Begutachteter Zeitschriftenartikel
Begutachteter Zeitschriftenartikel
Begutachteter Zeitschriftenartikel
Begutachteter Zeitschriftenartikel
Begutachteter Zeitschriftenartikel
Begutachteter Zeitschriftenartikel
Begutachteter Zeitschriftenartikel
2019
Abstract
Abstract
Abstract
Begutachteter Zeitschriftenartikel
Begutachteter Zeitschriftenartikel
Begutachteter Zeitschriftenartikel
Begutachteter Zeitschriftenartikel
Begutachteter Zeitschriftenartikel
Begutachteter Zeitschriftenartikel
Begutachteter Zeitschriftenartikel
Begutachteter Zeitschriftenartikel
Begutachteter Zeitschriftenartikel
Begutachteter Zeitschriftenartikel
Begutachteter Zeitschriftenartikel
Begutachteter Zeitschriftenartikel
Begutachteter Zeitschriftenartikel
Begutachteter Zeitschriftenartikel
Begutachteter Zeitschriftenartikel
Begutachteter Zeitschriftenartikel
Begutachteter Zeitschriftenartikel
Begutachteter Zeitschriftenartikel
2018
Begutachteter Zeitschriftenartikel
Begutachteter Zeitschriftenartikel
Begutachteter Zeitschriftenartikel
Begutachteter Zeitschriftenartikel
Begutachteter Zeitschriftenartikel
Begutachteter Zeitschriftenartikel
Begutachteter Zeitschriftenartikel
Begutachteter Zeitschriftenartikel
Begutachteter Zeitschriftenartikel
Begutachteter Zeitschriftenartikel
Begutachteter Zeitschriftenartikel
Begutachteter Zeitschriftenartikel
Begutachteter Zeitschriftenartikel
Artikel in Kongressband
2017
Buchbeitrag
Buchbeitrag
Begutachteter Zeitschriftenartikel
Begutachteter Zeitschriftenartikel
Begutachteter Zeitschriftenartikel
Begutachteter Zeitschriftenartikel
Begutachteter Zeitschriftenartikel
Begutachteter Zeitschriftenartikel
Begutachteter Zeitschriftenartikel
Begutachteter Zeitschriftenartikel
2016
Begutachteter Zeitschriftenartikel
Begutachteter Zeitschriftenartikel
Begutachteter Zeitschriftenartikel
Begutachteter Zeitschriftenartikel
Begutachteter Zeitschriftenartikel
Begutachteter Zeitschriftenartikel
Begutachteter Zeitschriftenartikel
Begutachteter Zeitschriftenartikel
Begutachteter Zeitschriftenartikel
Begutachteter Zeitschriftenartikel
Begutachteter Zeitschriftenartikel
Begutachteter Zeitschriftenartikel
Begutachteter Zeitschriftenartikel
2015
Begutachteter Zeitschriftenartikel
Begutachteter Zeitschriftenartikel
Begutachteter Zeitschriftenartikel
Begutachteter Zeitschriftenartikel
Begutachteter Zeitschriftenartikel
Begutachteter Zeitschriftenartikel
Begutachteter Zeitschriftenartikel
Begutachteter Zeitschriftenartikel
2014
Begutachteter Zeitschriftenartikel
Begutachteter Zeitschriftenartikel
Begutachteter Zeitschriftenartikel
Begutachteter Zeitschriftenartikel
Begutachteter Zeitschriftenartikel
Begutachteter Zeitschriftenartikel
Begutachteter Zeitschriftenartikel
Begutachteter Zeitschriftenartikel
2013
Begutachteter Zeitschriftenartikel
Begutachteter Zeitschriftenartikel
Begutachteter Zeitschriftenartikel
Begutachteter Zeitschriftenartikel
Begutachteter Zeitschriftenartikel
Begutachteter Zeitschriftenartikel
Begutachteter Zeitschriftenartikel
Begutachteter Zeitschriftenartikel
Begutachteter Zeitschriftenartikel
2012
Originalartikel in begutachteter internationaler Zeitschrift
Originalartikel in begutachteter internationaler Zeitschrift
Originalartikel in begutachteter internationaler Zeitschrift
Originalartikel in begutachteter internationaler Zeitschrift
Originalartikel in begutachteter internationaler Zeitschrift
Originalartikel in begutachteter internationaler Zeitschrift
Originalartikel in begutachteter internationaler Zeitschrift
2011
Originalartikel in begutachteter internationaler Zeitschrift
Aktuelle Projekte
3D Printing of Ultra-fideLity tissues using Space for anti-ageing solutions on Earth - Acronym - PULSE


Laufzeit: 01.04.2023 bis 31.03.2028

Bioprinting in Space is one of the novel promising and perspective research directions in the rapidly emerging field of biofabrication. There are several advantages of bioprinting in Space. First, under the conditions of microgravity, it is possible to bioprint constructs employing more fluidic channels and, thus, more biocompatible bio-inks. Second, microgravity conditions enable 3D bioprinting of tissue and organ constructs of more complex geometries with voids, cavities, and tunnels. Third, a novel scaffold-free, label-free, and nozzle-free technology based on multi-levitation principles can be implemented under the condition of microgravity. The ideal Space bioprinters must be safe, automated, compact, and user friendly. Thus, there are no doubts that systematic exploration of 3D bioprinting in Space will advance biofabrication and bioprinting technology per se. Vice versa 3D bioprinted tissues could be used to study pathophysiological biological phenomena when exposed to microgravity and cosmic radiation that will be useful on Earth to understand ageing conditioning of tissues, and in space for the crew of deep space manned missions. In PULSE, we aim at developing a radical new bioprinting technology based on multiple levitation principles and to use Space as an accelerator of ageing on Earth. As a proof of concept study, we will use this newly developed bioprinting technology to create cardiac 3D in vitro models able to better mimic cardiac physiology compared to organoids. We will use such models to study cardiac ageing and test the efficacy of antiinflammatory/ anti-oxidative drugs with anti-ageing potential.

Künstliche Intelligenz trifft auf die Krebsforschung im Weltraum - als Teil des Verbundvorhaben AIMS (Artificial lntelligence Meets Space) - Acronym - AMCRIS -


Laufzeit: 01.09.2022 bis 31.08.2025

Insgesamt ist unser u¨bergeordnetes Ziel die Ermittlung des Einflusses von µg auf humane
Mammakarzinomzellen mit Fokus auf die Mechanismen des dreidimensionalen Wachstums. Zu dessen Erreichung unterteilt sich das beantragte Forschungsvorhaben in zwei wissenschaftliche und technologische Teilziele:
AMCRIS-AP1: Integration bildanalytischer KI-Verfahren fu¨r die Optimierung der Auswertung von unter s-µg und r-µg aufgenommenen hochauflösenden FLUMIAS Bilddaten. Von der KI-gestu¨tzten Bildanalyse erwarten wir:
1. Identifikation und Tracking von Sphäroiden sowie Identifikation und gesicherte Quantifizierung
intrazellulärer molekularer Strukturen und Organellen
2. Generierung von 3D Sphäroid-Modellen unter Verwendung von FLUMIAS Z-Stack Aufnahmen
3. Eine klare Differenzierung von Präparationsartefakten zu Zell- und Zellcluster-Eigenschaften
AMCRIS-AP2: Projektu¨bergreifende Analyse der unter r- und s-µg gewonnenen RNAseq-Daten unter Einbeziehung von ¨Deep Learning¨ Algorithmen und deren analytische Verknu¨pfung mit generellen und eigenen unter Langzeit-µg ermittelten epigenetischen Daten. Von der KI-gestu¨tzten Datenanalyse erwarten wir:
1. Identifikation von µg-verursachten epigenetischen, transkriptionellen und proteomischen Effekten
2. Differenzierung von µg-verursachten und/oder erkrankungsdiskriminierenden Genklassen
3. Differenzierung von zelltypspezifischen, erkrankungsspezifischen und u¨bergreifenden Effekten.
4. Durch anschließende Interaktionsnetzwerkanalysen erwarten wir eine präzise Abbildung der Signalwege µg-basierter Differenzierung und Veränderung von Tumorzellen.

Durch Kombination der Teilvorhaben AMCRIS-AP1 und AMCRIS-AP2 soll ein physiologisch-biochemisches 3D-Modell der Sphäroid-Bildung als Modell fu¨r die Metastasierung von Tumoren entwickelt werden.
Spacepathway-2 Effekte der Schwerelosigkeit auf die Sphäroidbildung humaner Zellen sowie auf Wundheilung und kardiovaskuläres System


Laufzeit: 01.04.2022 bis 31.03.2025

Das u¨bergeordnete Ziel dieses Antrags ist die Untersuchung der Wundheilung (Projekt 14-ILSRA_Prop-0043: "Wound Healing and Sutures in Unloading Conditions") sowie der Veränderungen an Herzen und Gefäßen (BION-M2) unter Langzeit-Mikrogravitation (µg) und kosmischer Strahlung im Weltraum. Im Zuge der Exploration des Alls (Mond, Mars) sind Astronauten sowohl der µg als auch der kosmischen Strahlung vermehrt ausgesetzt. Es ist bekannt, dass µg zu Änderungen der Differenzierung und des Wachstums von sowohl gut- als auch bösartigen Zellen fu¨hrt. Vorhergehende Missionen (SimBox, CellBox-1 und -2) wiesen auf antiproliferative Effekte und eine Redifferenzierung von Tumorzellen hin. Weiterhin fand sich ein 3DWachstum (Sphäroide) bei noch unklarem Mechanismus. Die Ursache fu¨r die Sphäroidbildung soll durch das FLUMIAS-ISS-Experiment näher untersucht werden.
Im Rahmen der PFC "PROSTATE-3" werden Androgenrezeptor-positive Prostatatumorzellen untersucht.
Im Fokus steht die molekularbiologische Untersuchung der PAM-, MAPK- und VEGF-Signalwege und deren Bedeutung fu¨r die Metastasierung, Angiogenese und Survival von Tumoren. Die PFC zur Testung der fu¨r FLUMIAS-ISS vorgesehenen Zellen soll helfen, die Messparameter, -dauer und -zeitpunkte beim FLUMIAS-ISS-Experiment zu definieren sowie die optimale Zelldichte zu bestimmen. Die TUBES PFC soll Veränderungen im Zytoskelett, Focal Adhesions, extrazellulärer Matrix, sowie WNT-, und- PAM-Signaling dermaler mikrovaskulärer Endothelzellen analysieren. Insgesamt dienen die PFCs zur Vorbereitung, Komplementierung und Komplettierung der Weltraummissionen.
RPM-, Hyper-g- und Vibrationsexperimente analog zu den Bedingungen eines Parabelflugs zur Optimierung des Zellwachstumsverhaltens in IBIDI-Slides und Langzeit-RPM Expositionen von Haut- und Gefäßproben zur Gewinnung erster Erkenntnisse zu ihrem Verhalten unter veränderten Gravitationsbedingungen sollen sicherstellen, dass die Missionen in realer µg erfolgreich durchgefu¨hrt werden können.
Abgeschlossene Projekte
Effekte der Schwerelosigkeit auf Gefäß- und Sphäroidbildung humaner Zellen sowie auf Wundheilung und Herzmorphologie


Laufzeit: 01.03.2019 bis 28.02.2022

Mittelpunkt des Projekts ist die Untersuchung der Effekte der Schwerelosigkeit auf humane Zellen
verschiedenen Ursprungs.
Neben den noch ausstehenden Arbeiten zu den THYROID und SPHEROIDS Projekten stehen in diesem Antrag Brust- und Prostatakrebszellen im Mittelpunkt. Innerhalb dieses Vorhabens sollen neben den vorbereitenden RPM-Experimenten auch Untersuchungen dieser Zelltypen in realer Mikrogravitation (µg) im Rahmen von PFCs und die Vorbereitung entsprechender TEXUS-Flüge erfolgen. Es sollen nun die bisher gewonnen Daten durch weitere PFCs vervollständigt bzw. ergänzt werden, um ein umfassenderes Bild von den µg-bedingten Veränderungen zu erhalten. Darüber hinaus sollen die Untersuchungen mit potentiellen Inhibitoren oder Induktoren von Brustkrebs-Sphäroiden fortgesetzt werden.
Die Arbeiten mit Prostata-Tumorzellen werden in diesem Vorhaben neu begonnen und zur Vergleichbarkeit der Daten einem ähnlichen Programm unterworfen, wie wir es schon mit den Schilddrüsen- und Brustkrebszellen durchgeführt haben. Auf diese Weise soll durch Abgleich aller gewonnenen Daten ein allgemeines Prinzip der zellulären Antwort auf reale und simulierte Mikrogravitation herausgefiltert werden.
Ein weiterer Aspekt des Vorhabens ist die Untersuchung der Effekte von realer Mikrogravition auf die
Wundheilung (Weltraumphysiologisches Projekt auf der ISS) und auf das Herz von Mäusen im Rahmen
eines BION-Fluges. Für das Projekt "Wound Healing and Sutures in Unloading Conditions" (14-
ILSRA_Prop-0043) soll nach ersten RPM-basierten Ergebnissen nun der für 2020 geplante ISS-Flug
vorbereitet werden. Zusätzlich sollen im Rahmen dieses Vorhabens vorbereitende Arbeiten für den
deutsch-russischen BION-Flug "Effects of real microgravity and space radiation on the apoptosisassociated
cardiovascular damage in mice" geleistet werden.
Zusätzlich sind weitere Experimente auf der RPM und anderen GBFs (Klinostat, Rotating Wall Vessel,
SAHC) zur Komplementierung der gewonnenen Daten notwendig.
• BTU Cottbus-Senftenberg (AIDIA), Cottbus Deutschland (50WK2270F)
• Hochschule Mittweida University of Applied Sciences, Mittweida (50WK2270A)
• Hochschule Mittweida University of Applied Sciences, Mittweida (50WK2270E)
IN SRL IMPRESA SOCIALE Italy Partner
• Johann Wolfgang Goethe-Universität Frankfurt am Main, Frankfurt am Main (50WK2270H)
MEDIZINISCHE UNIVERSITAT GRAZ AT Partner
Professor Norbert Hübner, MDC Berlin-Buch
RD Innovation DK Partner
SPACE APPLICATIONS SERVICES NV BE Partner
STUDIECENTRUMCENTRE D'ETUDE DE L'ENERGIE NUCLEAIRE BE Partner
• Technische Hochschule Mittelhessen - University of Applied Scienes (Vorhaben AIPEX), Gießen Deutschland (50WK2270B)
• Universität Duisburg-Essen (Vorhaben AIDEX), Essen Deutschland (50WK2270C)
Universität Köln, Genomforschungscenter, Prof. Dr. Michael Nothnagel,
• Universitätsmedizin Greifswald (Vorhaben XTRAS), Greifswald Deutschland (50WK2270I)
• Universität zu Köln (Vorhaben AIGE), Köln Deutschland (50WK2270D)
UNIVERSITEIT MAASTRICHT NL Coordinator